Hello my beautiful doves! I had a VERY busy reading month. I can't believe everything I was able to get through. I hope to be more chill in July..
June Wrap-Up
ARCs
Audiobooks
Stats
Total books read: 9
Total pages read: 3.3k
Average rating: 4.25
I wanted to read at last 10 books, but to be fair, I am in a middle of a lot so combined it would equal well over 10! I am very proud of my reading month and hope to carry that energy into July!
Did you read any of these books? What was your favourite June read?
July Readathons
I only plan to take part in one readathon, but I may participate in 24 hour or weekend ones. We shall see!
Olympic Games Readathon
aphrodite challenges
| prompt | book |
| --- | --- |
| read a romance | one last stop by casey mcquiston |
| read a book with a beautiful cover | animal by lisa taddeo |
| read a book with a strong, independent, female main character | transcendent kingdom by yaa gyasi |
| read a book that features a battle | the atlas six by olivie blake |
| read a book that has been adapted into a tv show or film | pride and prejudice by jane austen |
bonus challenges
| prompt | book |
| --- | --- |
| read a book featuring a character whom you would not get along with | cursed bunny by bora chung |
| read a book shorter than 200 pages | come closer by sara gran |
| read a book published within the last 5 years | kingdom of the wicked by kerri maniscalco |
| read a book that takes place near a body of water | the one's we're meant to find by joan he |
| read the next book in a series | gilded serpent by danielle l. jensen |
| read one of your most anticipated books | the five wounds by kirstin valdez quade |
PopCulture Readathon
I am going to try to get bingo from this board.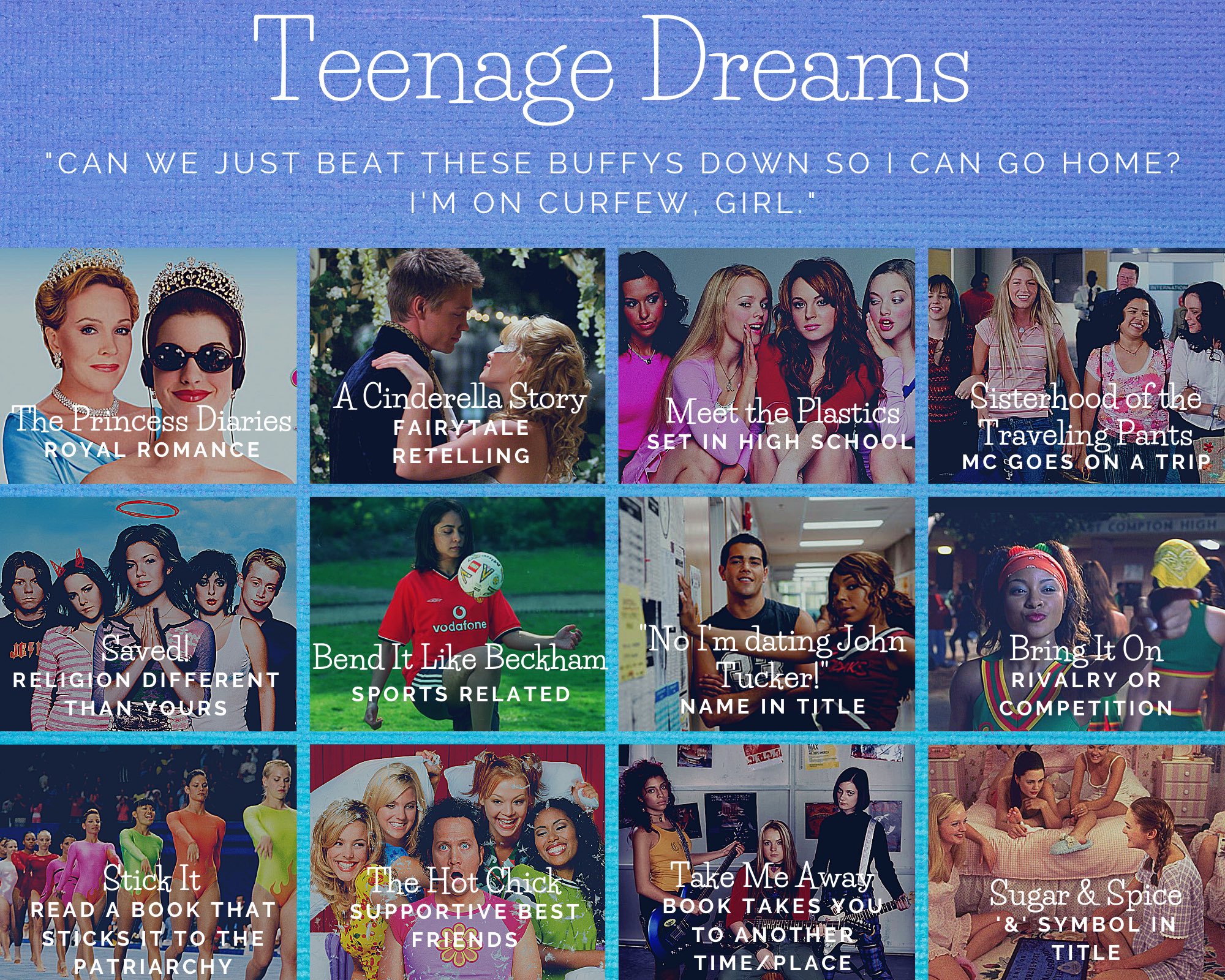 teenage dreams
| prompt | book |
| --- | --- |
| set in high school | cool for the summer by dahlia adler |
| name in title | elena knows by claudia piñeir |
| book takes you to another time/place | the dangerous kingdom of love by neil blackmore |
July TBR
I think I managed to fit my whole tbr into the readathon prompts! I am really impressed with myself. I think there are only 3 that didn't quite make it.
The Mismatch by Sara Jafari
Adorable by Ida Marie Hede
Conversations on Love by Natasha Lunn
As always, I have an ambitious tbr. I am actually quite hopeful because I am finally out of my slump! Who knows though, because Love Island is now back and that cuts a bit into my reading time as well as the Euros. BUT I AM HOPEFUL.
What are you most excited to read this month?
---
we are all stardust and stories…