Hello! Today is the start of Galleyathon which is hosted on Twitter and Instagram. For those who don't know, the purpose of Galleyathon is to clear your Netgalley shelf. It is one week long, running from March 15-21. I just found out about round 4 over the weekend so I haven't been able to make a post until today. I will be sharing my TBR and how much I plan to participate!
There are prompts, a bingo board, and a self-care challenge. I will attempt to accomplish all three, but I am a slow reader and this is only one week long. I definitely will be doubling up the prompts and bingo books. There will also be bonus challenges on Twitter as well as some sprints and live shows! My current Netgalley ratio is 58%.
The Prompts
Bingo Board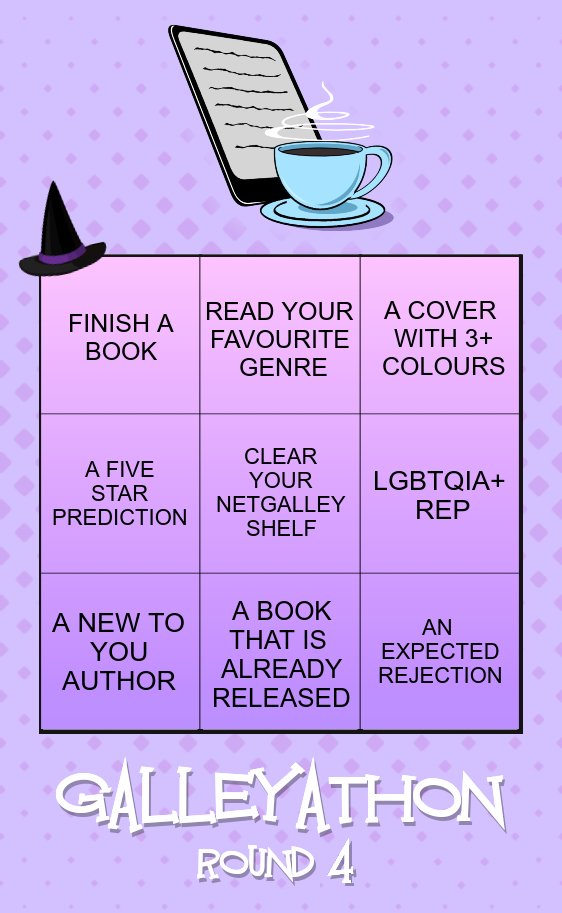 I will give a rough idea of what I think would complete the bingo prompts. In no way will I complete the middle, which is to clear my shelf. I have about 24 arcs. But it is possible for the rest of the squares just by completing the previous prompts!
Finish A Book – Literally anything fills this
Read Your Favourite Genre – Fantasy/Romance – Fable, Perfect on Paper, Into the Crooked Place
A Cover With 3+ Colours – Perfect on Paper
A Five Star Prediction – Never Let Me Go
Clear Your Netgalley Shelf – lol no
LGBTQIA+ Rep – Perfect on Paper
A New To You Author – All of them
A Book That Is Already Released – All of them
An Expected Rejection – Fable
Witches Lair Board Game/Self Care Challenge
All the details and instructions can be found at this Google Drive. Basically, every 25% of a book you read (which is one bubble in the photo below) will unlock a self care reward. They have provided self care rewards you can choose from or you can make up your own. The whole thing is very flexible!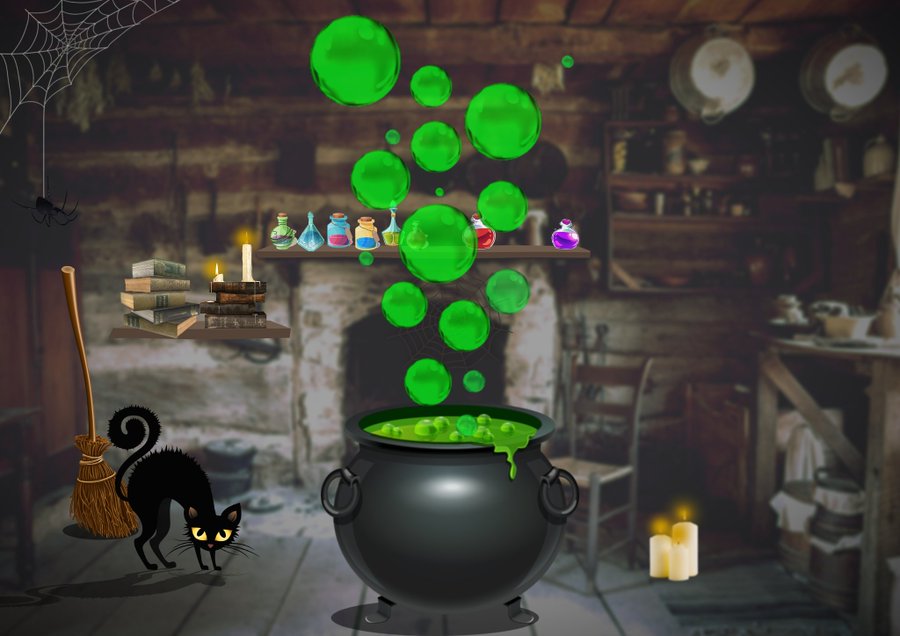 Okay, I think this concludes all I need to share about the readathon. Let me know if you will be participating!